Riverside County Professional Firefighters Benevolent Fund
"
Shop
with
a
Firefighter "
2021 Information will be announced when more program information is available.  
** 2021 Shop Information
Shop Dates:
December  2021 – Target Stores 
Shopping continues to occur as additional needs arise with in Riverside County.
Each start time should be 9am to avoid any store rushes.
Sponsor: RCPFBF Shop with Firefighter Fundraising Letter
Member: RCPFBF Donation Letter – Shop w FF- Members 2021
Dear CAL FIRE Riverside, RCFD & Local 2881 Members, Family and Friends,
Believe it or not the Christmas season is upon us once again. The Riverside County Professional Firefighters Benevolent Fund, with the support of CAL FIRE Riverside County Fire Chief Bill Weiser, has always taken an interest in helping others. We have established a tradition that has become extremely fulfilling and rewarding over the years. "Shop with a Firefighter". This is your opportunity to help children in need. Through a carefully selected screening process set forth by the Riverside County Child Protective Services Department, our goal is to partner firefighters with a minimum of 100 children. Each youth will receive a $250.00 gift card of which $200.00 must be used to purchase clothing, school supplies or personal necessities. The remaining $50.00 may go towards toys, personal interest or gifts for their family. Any remaining funds will be returned to the benevolent fund.
We realize that many of your budgets may be tight, especially during the Holiday Season and asking you to give a little more, might be asking a lot so we only ask to give if you can, even just a little. Here is a list of ways you can give this holiday season:
A financial donation towards "Shop with a Fire Fighter"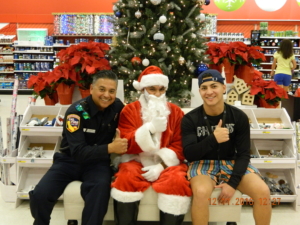 .
A donation to the Riv. Co Professional Firefighters Benevolent Fund.
Donations can be made by clicking on the link below, by mail to the RCPFBF, or by contacting Matt Brandt at [email protected] or 951-992-9438. All donations are tax deductible under our 501C3. A donation receipt will be sent to all donors with our EIN number for your taxes.
Wishing You & Yours a Happy Holiday,
Gad Amith
Director RCPFBF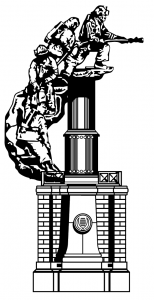 Make a General Donation Below